Home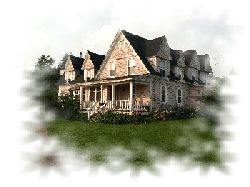 Timber River Farm Country Antiques is located in New Brunswick Canada on the lovely East Coast.  Cathy Consentino has been in business since 1982 and is pleased to offer a wide variety of staples that illustrate the best of the country life style.  Pine furniture in original or as found surface, quilts, hooked mats, baskets, folk art, and always the interesting and the unusual.
Here we have a great respect for articles made by hand, showing their transition through the years of daily use they have received.  We are pleased to offer quality hooked rug restoration and appraisal service.
Our sales associates, Miss Libby, Colonel Frost, and Millar are always on site to assist you – they are just not great on taking phone messages. Ever since the Colonel bid $25,000 on a checkerboard on ebay we do not let him use the computer either.
Please, enter our site, browse a bit, and if you have any questions please feel free to call or email, and do sign up for our mailing list to receive updates on new finds and the show schedule.  Enjoy the day – bonne journee……thanks for looking, merci a vous pour nous voir.